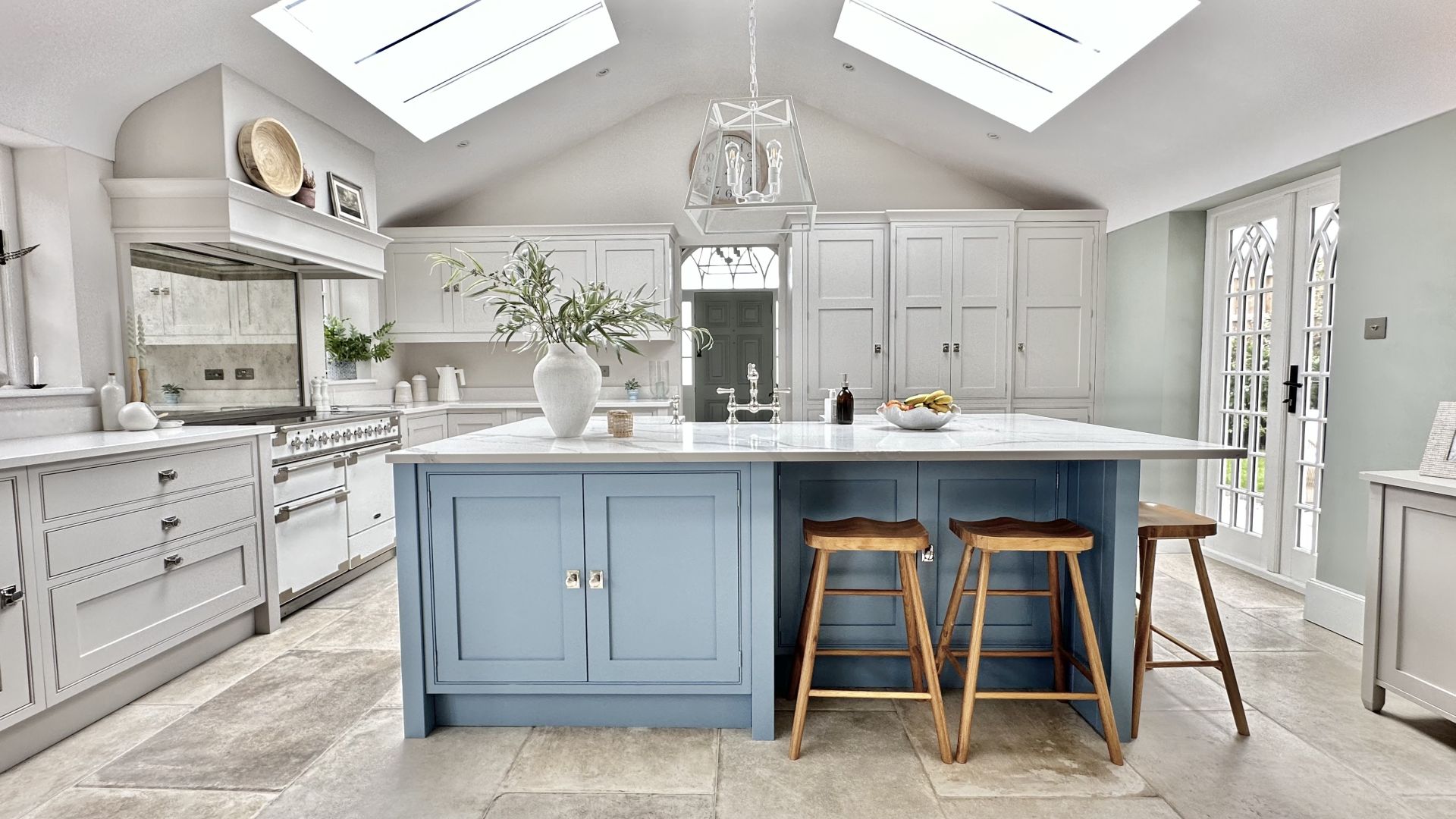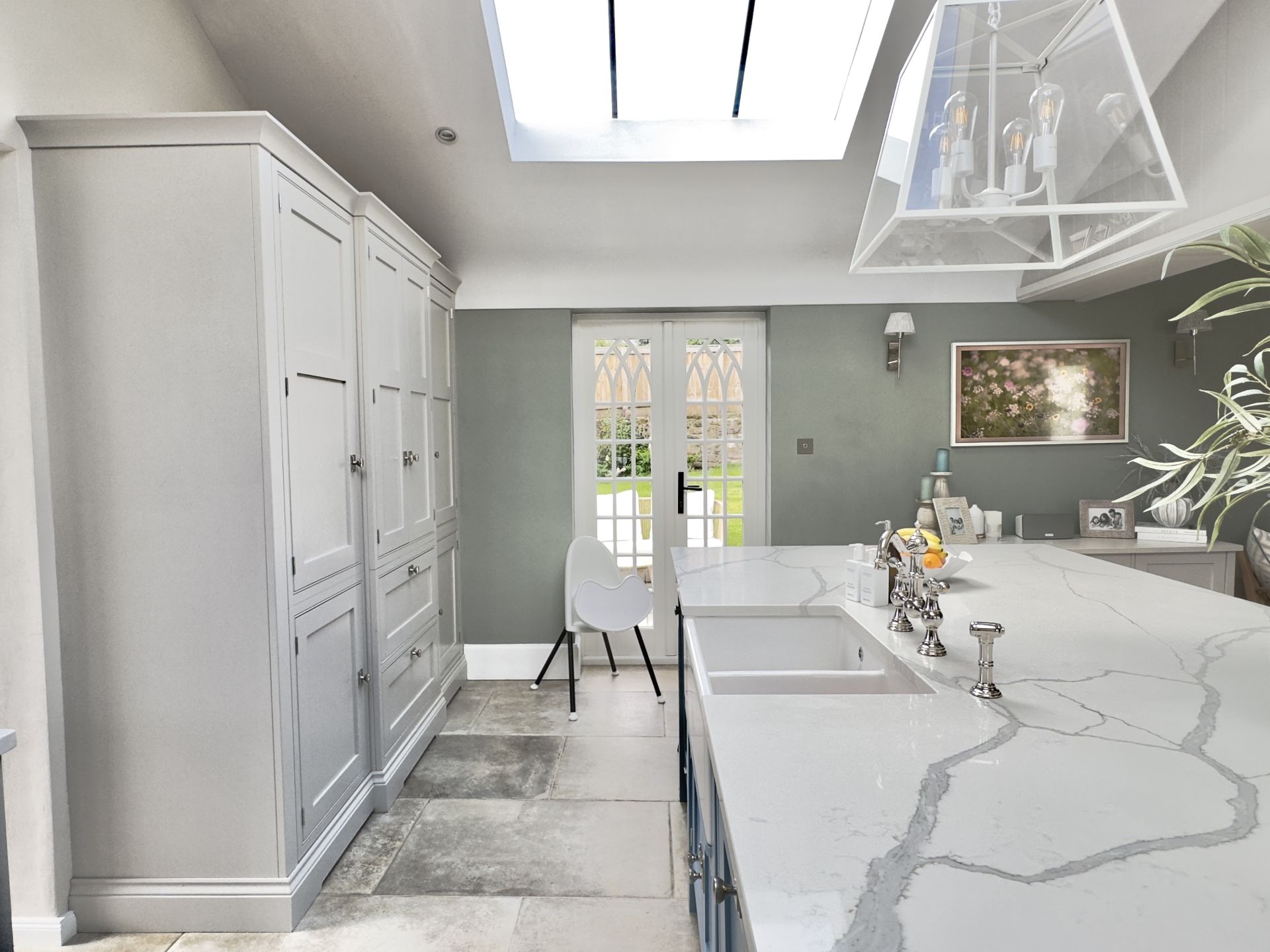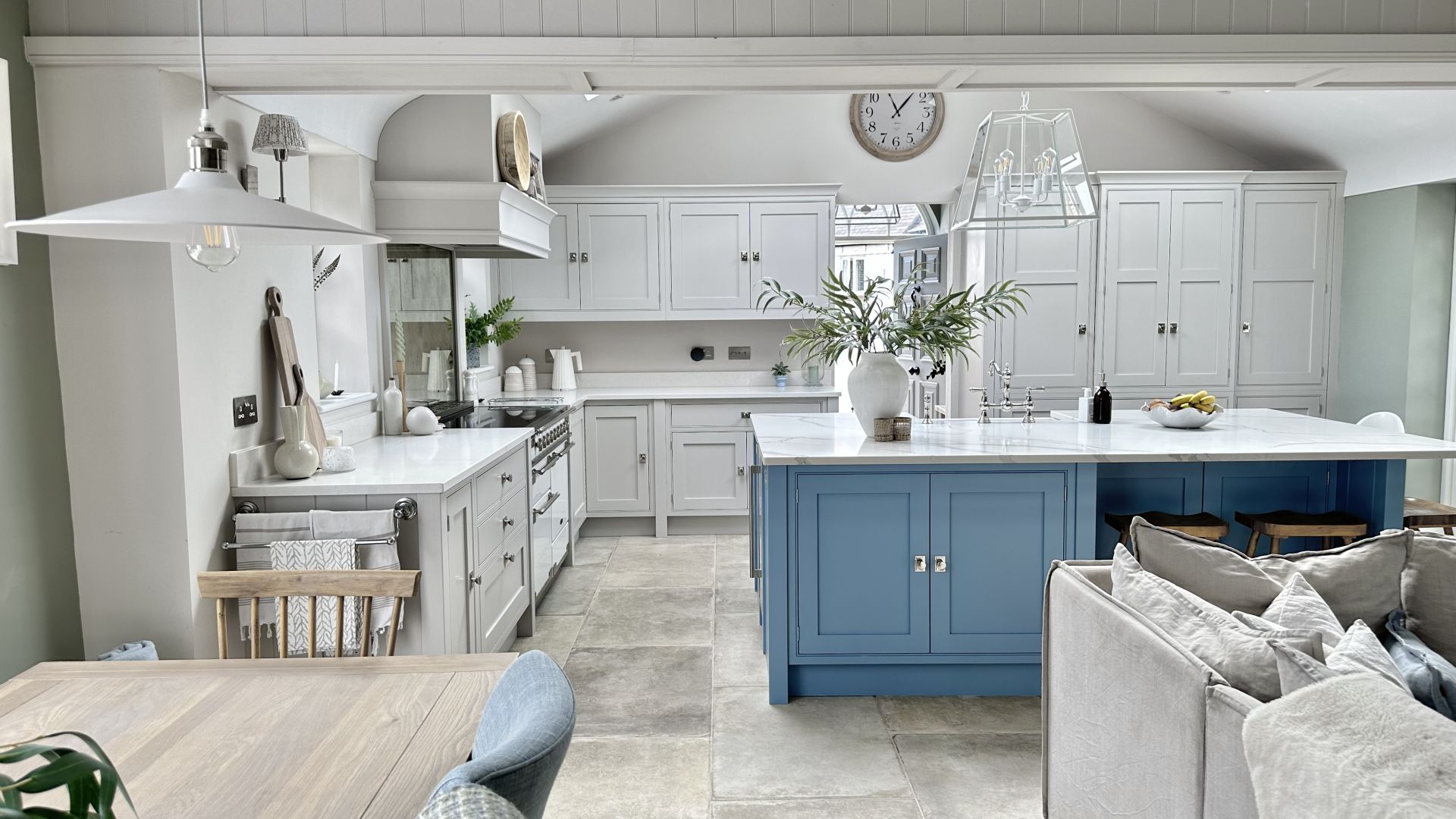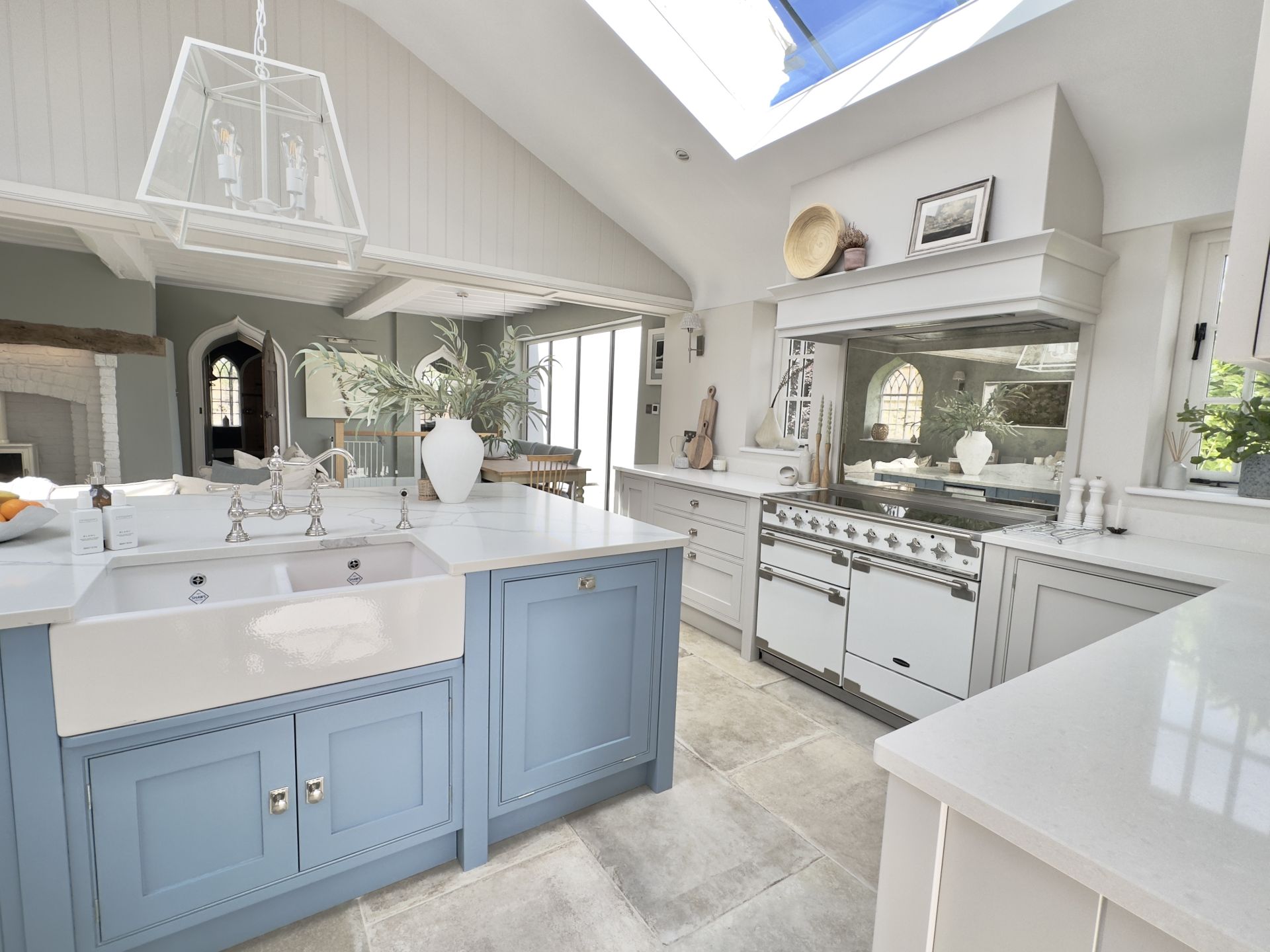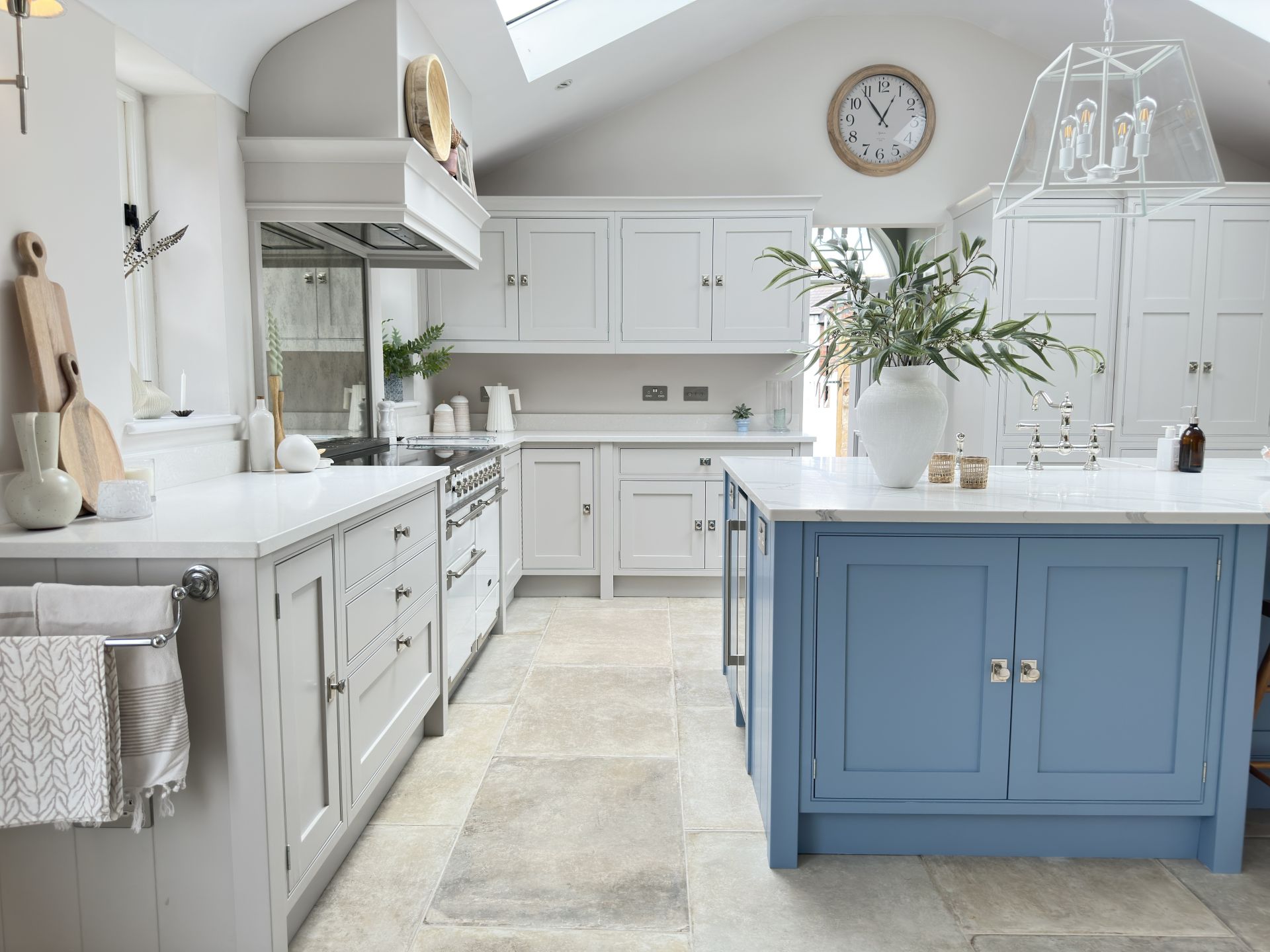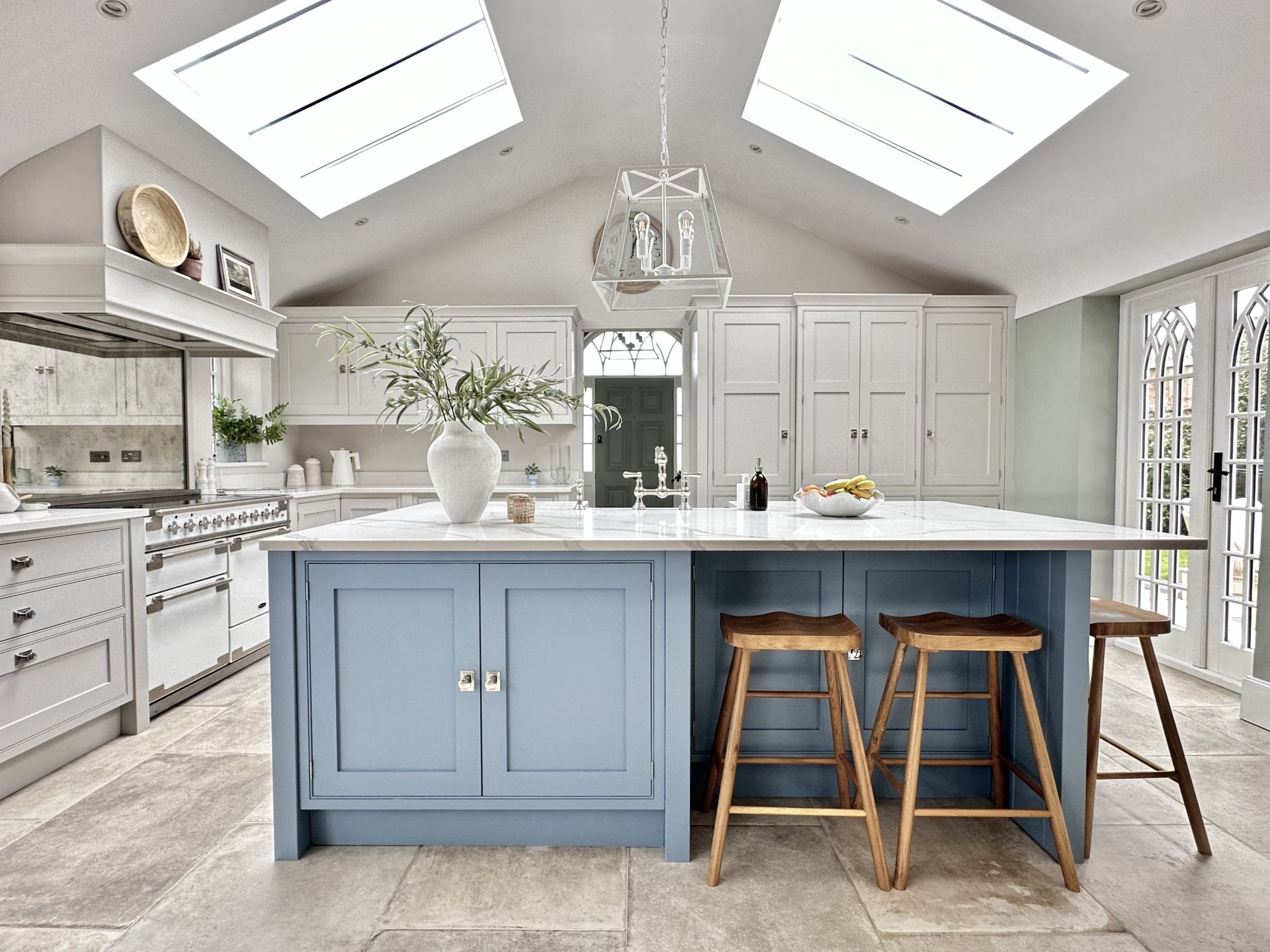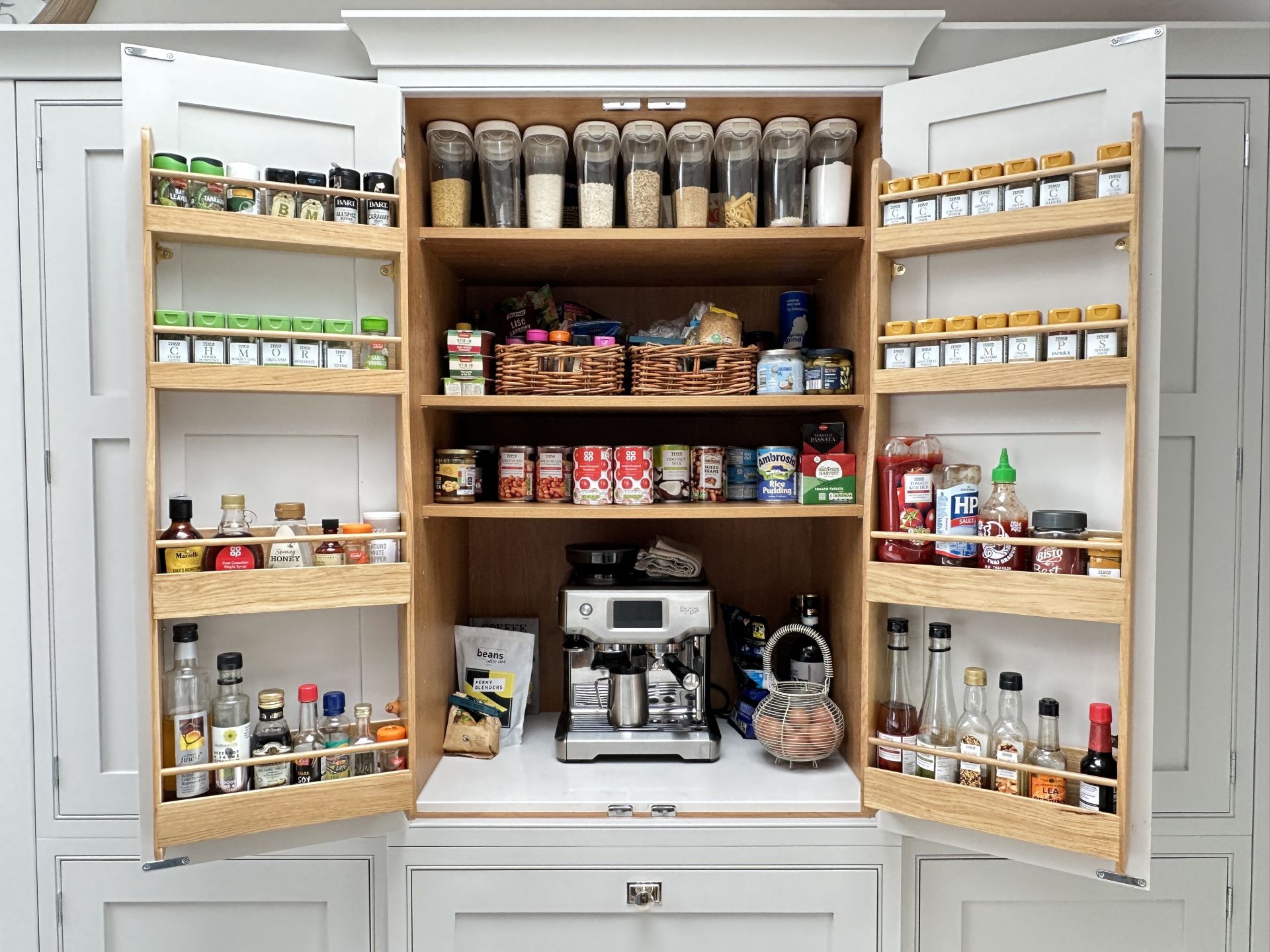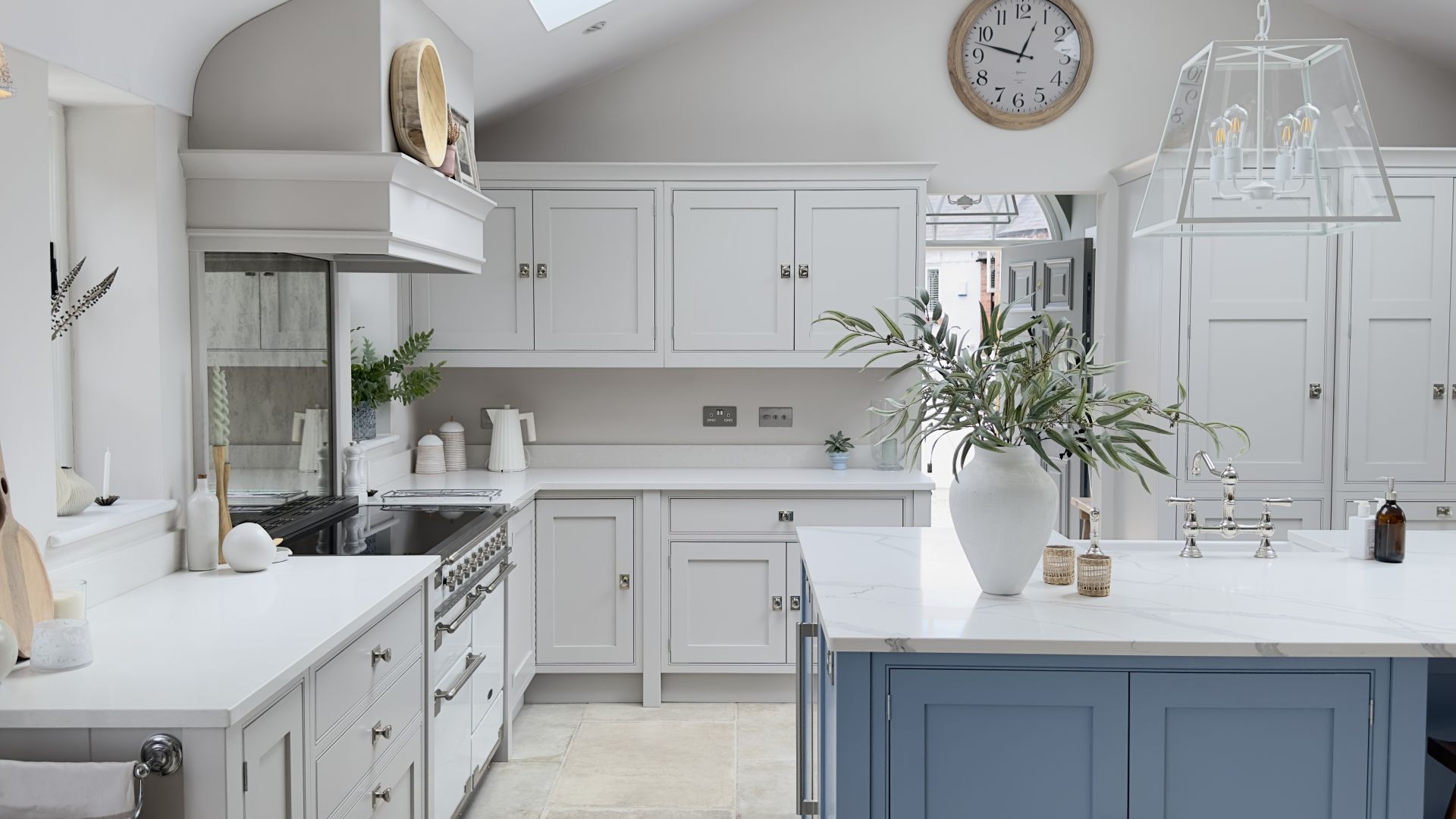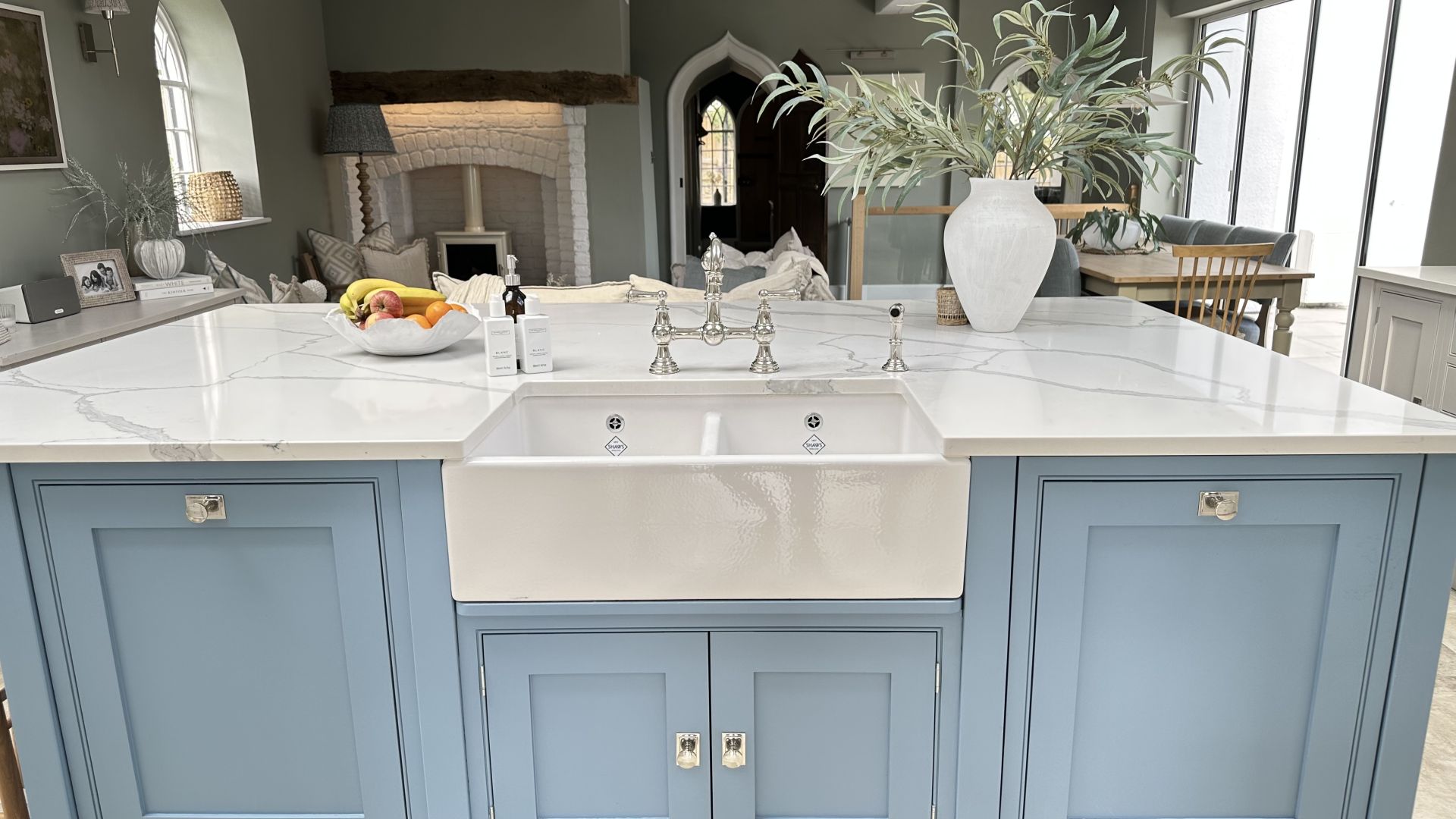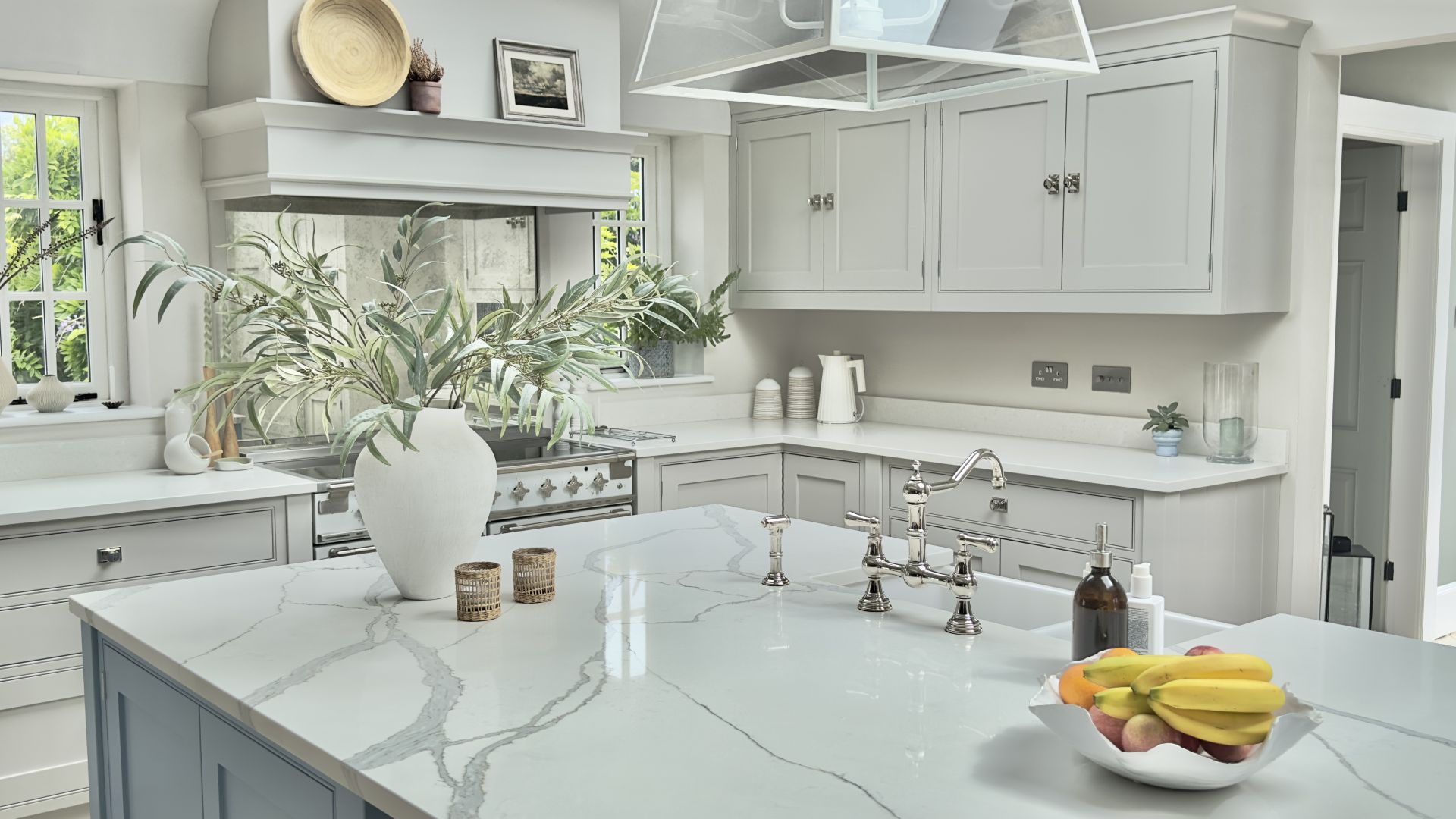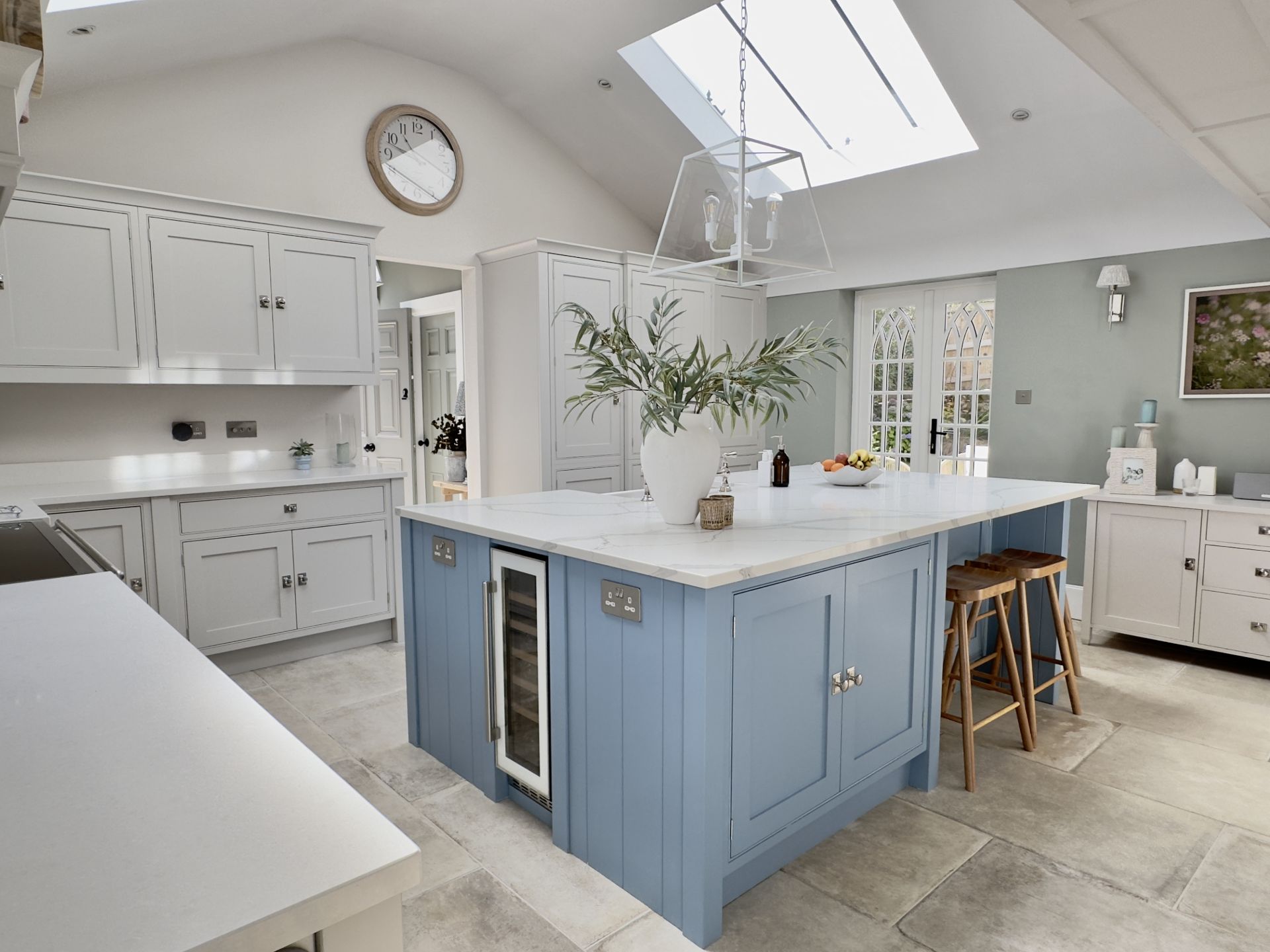 Beechmont
---
Nestled in the scenic heart of Marford, stands the iconic Beechmont House. Its been featured on BBC Wales' Home of the Year in 2022 & in Homestyle Magazine UK.
Situated near the English-Welsh Border, the iconic Beechmont House stands as a magnificent representation of Gothic Revival architecture. The kitchen of Beechmont House is more than just a culinary space; it's a design masterpiece. Oliver, the visionary lead from Clarendons Kitchens, masterminded this transformation, merging traditional elegance with contemporary sophistication.
Central to the kitchen's design is the bespoke inframe cabinetry with timeless Shaker style doors complemented by Cock Beaded Frames, expertly tailored to Beechmont House's exact dimensions. The cabinetry, is handpainted in a subtle light grey and pairs beautifully with the Wedgewood blue-inspired island. Every inch of space is utilised without compromising on aesthetic charm, ensuring the kitchen is as functional as it is beautiful.
Design Highlights
Bespoke Inframe Kitchen Cabinetry
Shaker Style Kitchen with Cock Beaded Frames
Hand Painted Kitchen – Light Grey with Blue Island
Quartz Worktop
Polished Nickel Handles
Bespoke Antiqued Mirror Splashback
Porcelain Flooring